Professional Photographers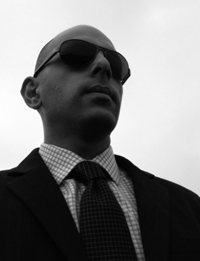 John
Toma
Photographer
John Toma Photography
John  Toma  is  a  businessman  and  consultant  residing  in  San Diego,  California.  He  is  also  an  avid  photographer  and writer.  John  has  written  journalistic  articles  and  covered events  for  the  International  Press  and  The  Examiner.    
  John  has  accepted  commissions  from  very  select  clients that  cover  a  wide  spectrum,  including,  adventure expeditions,  vacations,  portraits,  and  special  projects  that   require  confidential  or  investigative  photography  projects.     
 John  has  also  covered  popular  events  such  as  The International  Comic-Con  and  various  concerts.  John  has traveled  all  over  the  United  States  and  his  images  can  be   found  in  studios,  magazines,  online,  and  hanging  in  the homes  of  private  collectors.
John  enjoys  fitness,  travel,  and  talking  photography  with  old  and  new  friends,  and  likes  to combine  these  favorite  activities  by  organizing  photo-­walks,  philanthropic  events,  and workshops  with  the  Pacific  Photographic  Society  and  The  Shutter  Project.